It's been one year since the weekly grocery giveaway in Madison was born to help families stay nutritiously fed in the wake of a financially-devastating pandemic. What began as a short-term grocery giveaway has blossomed into a full-blown, long-term food pantry operating out of the old middle school in Madison.
"We never imagined it would grow into what it is today," said Sherry Terrell-Alexander, a board member of the Madison-Morgan Community Food Pantry. "The outpouring of generosity from our community partners, civic groups, churches, and volunteers have allowed us to keep doing this each week and expand what we give out."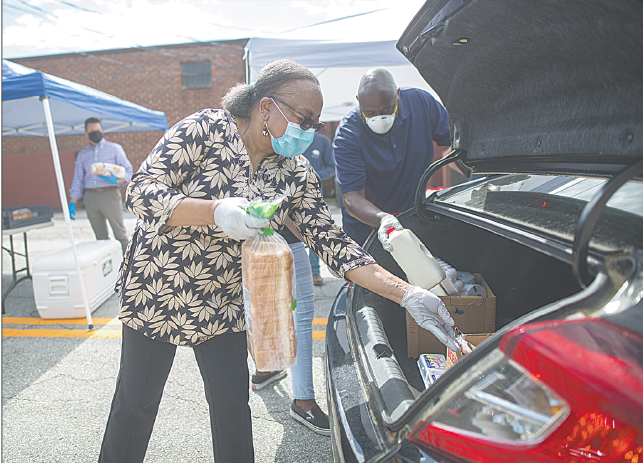 Every Saturday, volunteers distribute about 150 boxes full of groceries, hygiene items, and even pet food thanks to the pantry's partnership with the Humane Society of Morgan County.
"We give out dog and cat food because pets are part of families, too," said Terrell-Alexander.
When the coronavirus pandemic first hit in March of 2020, the Morgan County Ministers Union orchestrated a grocery giveaway from Town Park in Downtown Madison.
"The President of the Morgan County Ministers Union, Pastor W.J. Reid, President of the Morgan County NAACP, Pastor Lonnie C Brown and Mayor Fred Perriman are partnered together along with some other concerned citizens of the community to provide food for the needy," explained a press release from Ministers Union last year.
Reverend Robert Terrell, pastor of Union Springs Baptist Church spearheaded the event, taking only $1,500 and a leap of faith to feed families in need. Now, more than $50,000 later, the program has continued to feed families every Saturday for the last year, and has become a bona fide community food pantry.
Along the way, donations and grants have poured in to keep the food pantry program sustainable and long-term. The Madison-Morgan Community Food Pantry now serves as a non-profit organization to ensure local families can put food on the table during these unprecedented times brought on by the coronavirus pandemic, which has wrought widespread financial hardship due to lay-offs and shutdowns.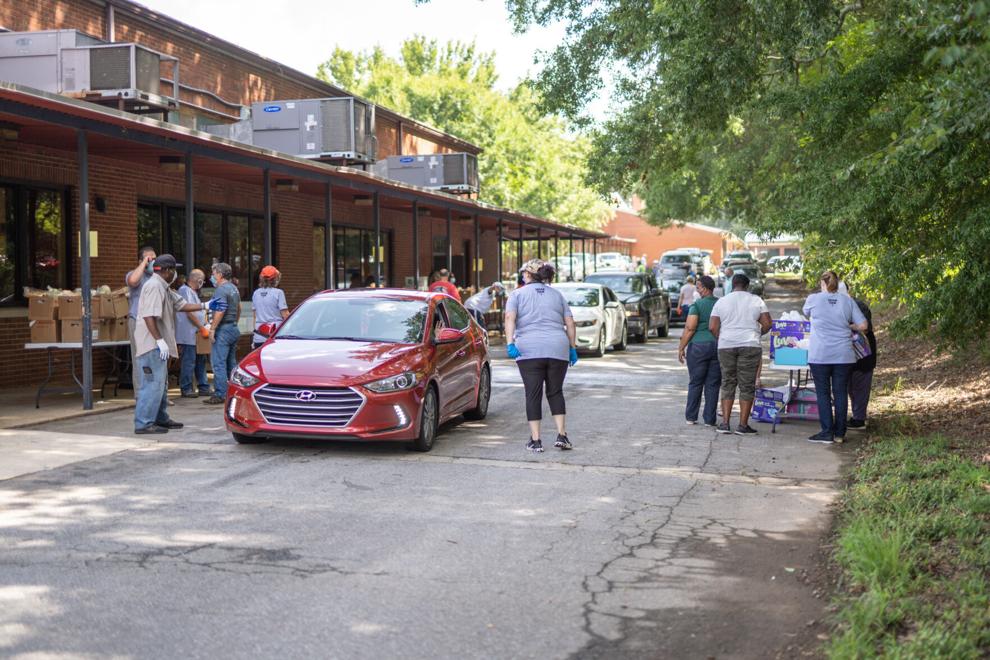 The drive-thru pick-up system allows recipients and volunteers to reduce contact and socially-distance to stay safe while meeting a critical need in the community. Over the summer, the grocery giveaway moved from Morgan County High School to the old middle school on Pearl Street in Madison. Every Saturday at 11 a.m., volunteers gather at the old middle school to distribute the week's assembled grocery boxes and other items on a first-come, first-serve basis.
Mayor Perriman and Reverend Terrell, both members of the Ministers Union, are thrilled with the generous outpouring from the community in the form of financial and food donations, time volunteered, and a $10,000 matching grant donation from the Conrads Foundation last summer.
"This is a community effort," said Reverend Terrell earlier this year. "This is not just us. There are at least 16 churches involved in this effort, plus community groups and individuals joining the cause."
"Madison and Morgan County is a great community to live in where we get the support we need when help is needed," said Perriman. "We thank the volunteers that donate their time on Saturdays and all the businesses and lay people who contribute to the food pantry to make this all possible. Our citizens and our community are fortunate to have this blessing during this difficult pandemic."
Terrell-Alexander is amazed at the excitement and commitment among volunteers who faithfully show up each and every week to pack boxes and distribute food.
"There are some volunteers who have been with us since the very beginning and continue to come every week," said Terrell-Alexander. "One little boy, Cameron Swafford, is just 10-years-old, and comes every single Saturday, excited to help each week."
"I just want to help the community out," said Swafford last Saturday after showing up again to give out food.
County Commissioner Donald Harris is another volunteer who has been with the food pantry since the beginning.
"I took the easy job and direct traffic. I've been doing it ever since," joked Harris. "I have been blessed by Jesus and He told us we need to bless other people. So I get up every Saturday morning to help those in need. This ministry has shown me that no matter how long you live in this world there is always something you can do to help other people."
Gary Savage is another long-time volunteer who views his role in the ministry as an expression of his faith.
"I thought it was a good way to serve the public and be a blessing through our Lord," said Savage.
David Burbach enjoys forging relationships with other volunteers and food recipients each week.
"You meet people in the community that you may have seen before but never really got to know. Now we build relationships that you never would have before," said Burbach. "There are so many people who are not as fortunate as I am. Sometimes we lose sight and get busy, but we are all God's children and it is all of our responsibility to take care of others."
The Madison-Morgan Community Food Pantry is overseen by a seven-member board. Board members help volunteers each week and brainstorm fundraising efforts to keep the pantry going.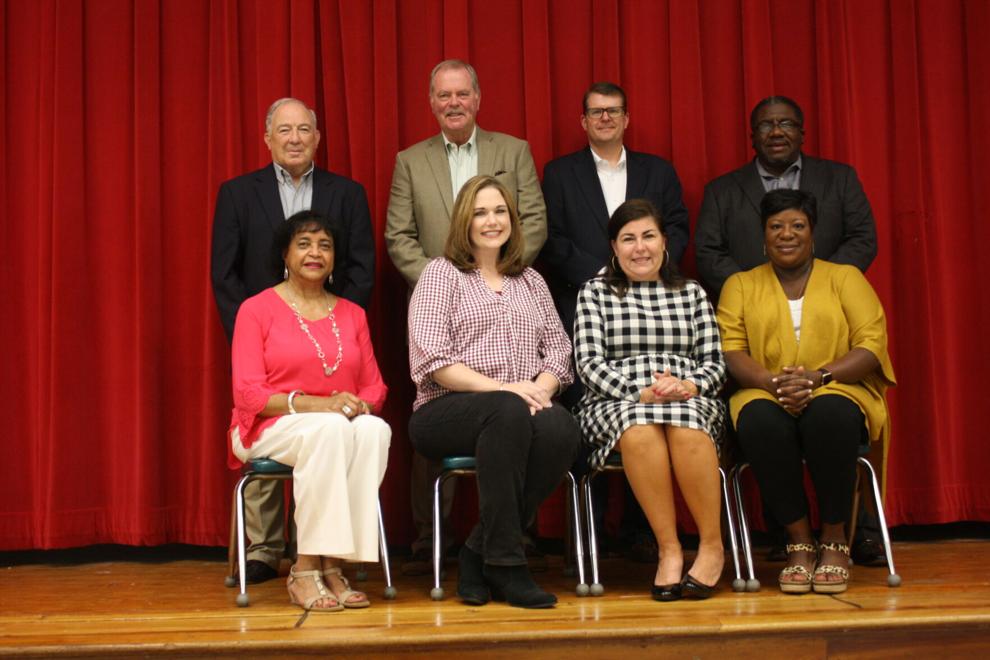 "We hope and pray we can keep doing this permanently," said Terrell-Alexander. "This is a ministry that has been incredibly helpful to our community and we are grateful for the opportunity to continue doing it."
To contribute to the Madison-Morgan Community Food Pantry, send donations to The Madison-Morgan Community Food Pantry, Inc., Post Office Box 407, Madison, Georgia 30650.