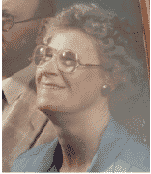 Betty Sue (Brake) Moore (89), of Buckhead, Georgia, passed away on Saturday, December 28, 2019, from complications from cancer.  Betty was born in Eatonton,  the youngest of 12 children, to Bradley Thompson Brake and Bessie Clyde Shaw Brake.  She is survived by her husband of 66 years, Macon H. Moore of Buckhead, and daughters Beverly J. Bentley, and Linda Moore Kincaid (Bill) of Atlanta. She is  also survived by one beloved brother, Bradley Thompson Brake "BT" (Madge) of Manchester, Tennessee and many family members and friends who greatly enriched her life, to include:  Tommy and Judy Lawrence, Juanita and Gerald Cronic, Betty and Hansel Griffin,  Hallie "Eleanor" Hickman, Dennis and Julie Godbee, Scott and Ginger Gronholm, Louise Burch, Billie Cartee, Jim, Sylvia, Jay Moon, Freida White, Velvet Kelly, Christy Ward, Whitney Ross, Ashley Solomon, Audrey Bell, Kendra Hamilton.  She loved and cherished her pets:  Prissy, Kitty Boy, and Blackie (Kook-a-boo).  Betty was a member of Prince Avenue Baptist Church in Bogart.
Betty graduated from Eatonton High School and was a member of the Beta Club.  She developed a love of journalism and received a diploma from Palmer College in California. For 50 years, she wrote articles and neighborhood news for several newspapers, most recently the Morgan County Citizen, Madison. 
Betty was active in the community through the years.  She was the Methodist Church Recording Steward for the East Putnam Charge, Putnam County.  She organized and led several youth revivals and rallies in the Buckhead neighborhood, with Hattie Bonner and others.  Betty founded the first hospital auxiliary at Morgan Memorial Hospital; for 10 years she enjoyed raising funds to bring new equipment and services.
Betty lived most of her life on the family farm and actively helped her husband raise cows and calves, worked in the chicken houses, harvested hay, and tended several garden plots.  She was a great cook and the family enjoyed the bounty of the summer gardens.  She was happiest with a crowd of family and friends around her.  When she could no longer be the hostess, she enjoyed the annual birthday luncheons held in her and her husband's honor.  
Family and friends may gather at A.E. Carter Funeral Home, Madison, on Saturday, January 4, 2020.  Visitation begins 10 a.m. memorial service at 10:30 a.m.  Burial will follow at the Buckhead community cemetery.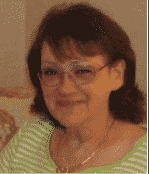 On Wednesday, December 25th, 2019 Cynthia "Cindy" Annette (Scherlitz) Hultgren, loving wife and mother of four children, passed away at home at the age of 70.  She was born on July 29th, 1949 in Detroit, Michigan to Robert and Marion Scherlitz.  She was preceded in death by her son Brent Scherlitz.
She is survived by her husband Gary Alan Hultgren, and three children, Angeline Whaley, Jeanette Cook (Chad Cook) and Alan Hultgren (Amanda Hultgren). Cindy is lovingly remembered by her four grandchildren, brothers and sisters. 
Cindy dedicated her life to taking care of the people she loved. She always opened her home to family and friends in need, she loved crafting, and most of all she loved taking care of her granddaughter Addie.
A celebration of life will be held on Thursday, January 2nd, 2020 5 p.m. at the Caboose in Rutledge.  Family and friends are welcome to a gathering with refreshments and food to honor our beloved Cindy.